>


As of November 13th ( friday the 13th yay!) 1998
We learned that we were going to have another baby!
Julia Lucille was born July 28th, 1999 at 2:29 pm.
She weighed in at 7lbs 7.2 oz and 21 inches tall

---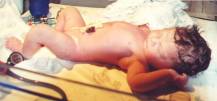 Julia Lucille took a lot of hard work and time in coming!
our first attempt at inducing labor was on July 20th, and here she is,
on July 28th! This picture is just minutes old, taken by Granny Jude. Look at that Hair!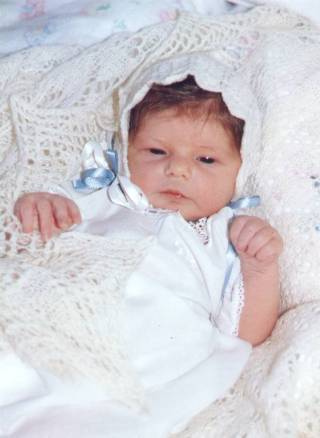 Here is Julia 2 days old. Shawl, Cap and Dress were hand made by Granny Jude. Lucky lil girl!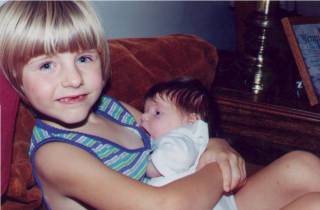 Here is Jessica and Julia 2 weeks old.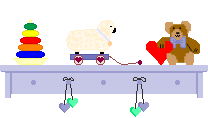 | | |
| --- | --- |
| Dec 31st, 1998 Ultra Sound | Dec 21st, 1998 Ultra Sound |
| March 12th,1999 Last US picture | March 12th, Biophysical Profile HR 146 |

Would you like to add to our cyber time capsule?
We are making a time capsule for the new baby....
Send us your pictures or stories or whatever you wish
to have inserted in the time capsule... Traditionally the child
will be given the time capsule on their 18th birthday ...
Please Join us.... sabra_jgazdik@yahoo.com

Sign My Guestbook

View My Guestbook
return to the main page here...
This page was last Updated on... 10/28/99