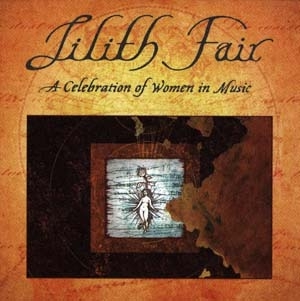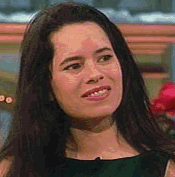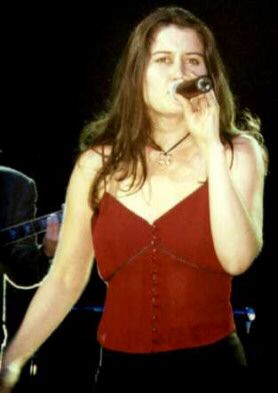 From left to right; Natalie Merchant, Paula Cole and Sarah Mclachlan

At Cantebury Park in Shakopee MN on August 21st, 1998 Lilith Fair came back for the second
year in a row. I just wanted to say thank you to Sarah Mclachlan for bringing it
to us! Last year was so incredible, with Sarah, Jewel, and Indigo Girls
Meredith Brooks, Sean Colvin and Dar Williams it was a hard act to follow.
But somehow, it happened. Arone Dyer, a teen age wonder opened up
the show and our hearts on the Village stage then the beautiful voice of
Mary Lou Lord came from the 'B' stage. Next thing we know, Lisa Loeb
was serenading us as though we were her lovers. ( and many of us wish we were).
Natalie Merchant made us cry and laugh and sing and dance with her emotionally
moving music. Oh to be able to to a ribbon dance like her! My daughter sitting atop my
shoulders, watched in fascination and attempted to imitate the dance, sending us both sprawling
to the ground in a fit of giggles. We swayed and sang out loud with Paula
Cole as she opened with Throwing Stones. All of her incredible energy
up there on that stage so far in front of us... Then a little miracle happened,
Sarah Mclachlan sang our little ones to sleep. I do not know if she knows
that is what happened or not. For me it was a very moving and
allmost religious momment to see my precious daughter sound asleep
at my feet, hearing the angelic tones of Sarah's voice wrapped around us.

I know that I will be back again next year ( if there is one) and so will
my daughter. I am very happy that I was able to bring her
to Lilith Fair both in '97 and '98.